When you think of a kiosk, you probably imagine booths in malls, machines like DVD rental stations, food carts and ATMs. However, have you ever considered the possibility of franchising in the kiosk format in Canada? This style of business model can provide a unique chance for a franchise thanks to its specific perks.
Flexibility and agility
Any time you have a business with a storefront, there's usually a lease and the other associated costs and terms. And even with the best research behind the selection of a location, there's still no guarantee of foot traffic inside your store.
With a vending machine or kiosk, you don't have those overhead expenses of a storefront, but you still have a physical presence in a location. Because they are usually agile, you can also place them in a high-traffic location and, if it doesn't work, try another one instead of being tied to the same spot.
A lower base cost
Kiosks are less expensive than a more traditional franchise in a store space to start, and they usually stay that way going forward. A store, just by its physical space alone, has a higher staff need and operational costs than a kiosk. There are deposits, a higher percentage of shared utility costs and even the franchisor-required modifications to the leased space for you to shoulder, things you don't necessarily have to deal with in the kiosk space.
The ability to invest in many at once
Because of the style, once you've gotten the hang of operating one kiosk, you can often go ahead and invest into another and possibly more. While the same is technically true of any other franchise, it tends to be easier to do in the kiosk or automated franchise business models because of the lower cost coming in and minimal supervision and staffing requirements. Generally speaking, running three small kiosks takes less time and certainly less investment money upfront than running three full-sized stores. Many brands are also now experimenting with pop-up-style kiosk locations, increasing the selection you have to choose from.
If you are excited about the possibility of owning your own business but are concerned about the time and financial requirements, it's possible a kiosk or automated franchise could be the ideal match for you. Explore the many automated and kiosk-style franchises available in Canada today so you make the most informed decision about your investment that you possibly can.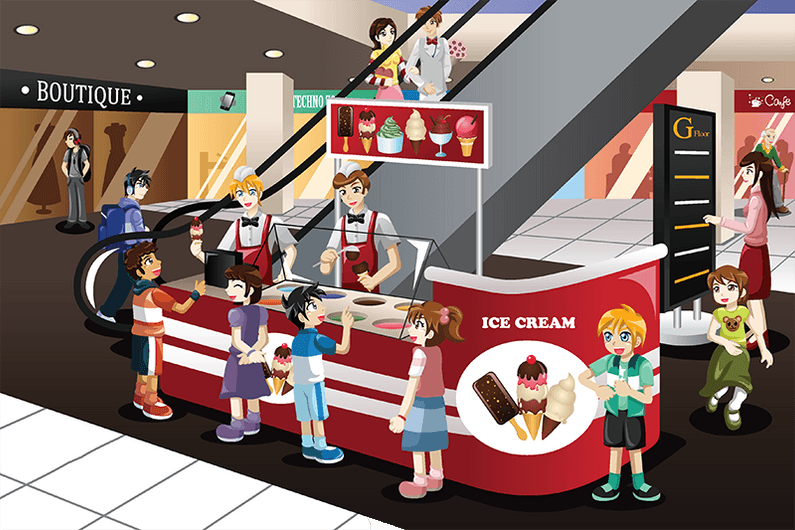 SHARE: