Franchises in Canada have come a long way from the days of manual cash registers and hand-counting inventory. Today, tech is a part of just about every franchise operation, and this is something that shows no signs of letting up soon. As you consider your franchise choices, keep the following tech trends in mind as they will likely give more savvy brands an edge over their competition going forward.
AI for increased efficiency
There are already many artificial intelligence tools out there for business owners. Franchisees can track inventory levels via software that automatically places orders as needed. Machines that learn can give franchisees intel in real time on customer spending habits, and these tools also use predictive analytics to forecast the next purchases customers are most likely to make.
Digital payments to boost sale speeds
Dining room patrons can already pay via table terminal at many large chains, which can increase turnover and profits. Wireless terminals handle payments at outdoor events and cafes. Next up is digital wallet payments, such as Google Wallet and Apple Pay. More and more franchises will likely need to accept these types of wallet payments as they become more popular or they risk being left in the digital dust.
Gamification improves the training experience
Franchise employee training has become increasingly digital, but it's also become more fun. Gamified, app-based training can keep workers engaged, with the chance to take part in contests, win some trophies, level up and get onto a leader board to get attention from coworkers. In the franchise space, where several chains see high turnover rates, more successful onboard training is necessary to keep the customer experience positive. Gamification in training can seem a bit frivolous on its face, but when it makes training enjoyable and more effective, it's a serious way to consistently produce workers who are well trained.
Loyalty programs mature
AI can make loyalty programs more intelligent by using purchase data to customize rewards to consumer preferences. A loyalty program does not have to be one-size-fits-all any more thanks to machine learning tools that allow franchisees to segment their customers and create different awards for the varying customer types.
Of course, the catch for all the tech progress and its benefits is money. These types of tools cost money to develop, properly use and correctly implement. However, the franchisees with brands who decide to invest into these tech tools will be able to use them as competitive weapons to help boost sales and build customer loyalty, all of which better position franchisees for success. As you mull over your potential franchisors, take a closer look at their investment into and use of tech now and their plans for the same area in the future.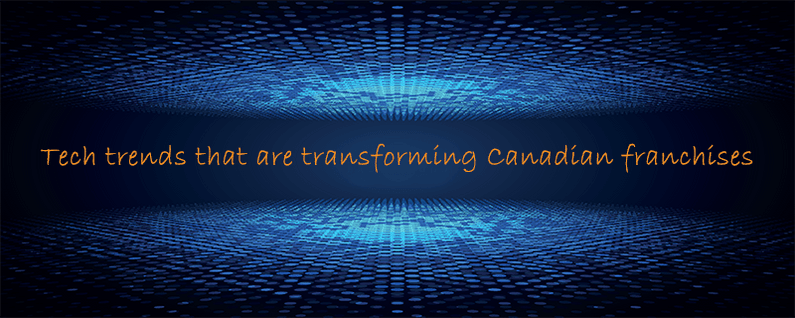 SHARE: