Think You Have What It Takes To Own The Works?
Are you the right fit for The WORKS? Let's find out…
Brand Fit
The WORKS is a fun, edgy concept that is extremely connected to the community. We pride ourselves in providing guests with a genuine, unique experience comparable to no other. And that is exactly the kind of person we are looking for- genuine, unique and connected to the community.

Industry Experience
An industry like no other! This isn't a cushy 9-5 job. It's a passion, a dedication and commitment to service and hospitality. In the restaurant industry you work hard to play hard and that is exactly what The WORKS provides; a challenging, exciting atmosphere where you have fun and are rewarded on a daily basis.
An Owner, Owner/Operator Model
At The WORKS we are open to either you working as A) an Owner Operator – ie the owner acts as the General Manager of the shop if you have previous experience, or B) An Owner, joining the ownership group with deep restaurant management experience. Either way, the key is that an experienced stakeholder is operating your shop,
and our shared investment, day-to-day.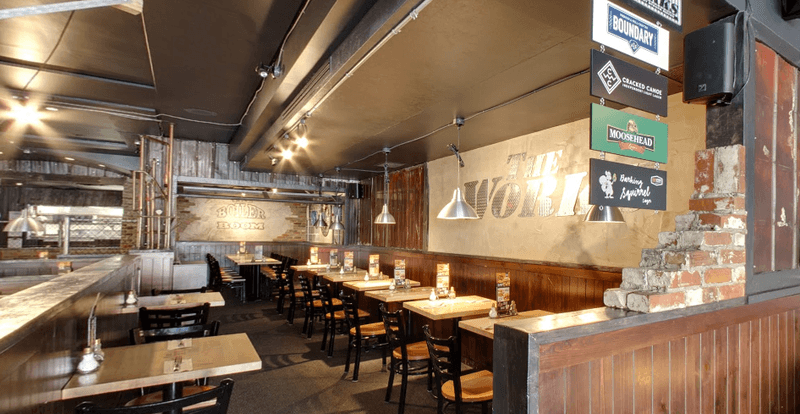 The Works Manifesto
We believe in the power of a great band... Oops we mean BRAND! Rock On! We believe in delivering a unique, consistent AWESOME guest experience... one guest at a time.
We believe in having some fun. At The WORKS everyone becomes a member of the Gourmet Burger family!
We believe in supporting our communities.
TEAM WORK! Our success is dependent on making all of our Partners and Crew members successful.
All for one. One for all.
We believe in strong partnerships. We partner with those we feel best fit for The WORKS. A group of like-minded vendor partners that believe in delivering the best product out there- just like The WORKS. Not only are we looking for the best product but competitive pricing and exceptional service. We are very loyal to our vendors, but we demand a lot of them and our franchisees enjoy the benefits.
Open 2-Way Communication
Let's keep the communication flowing. It's key to a great partnership. From our regular group and one on one meetings, to our ongoing training and coaching we want our franchise partners to always feel the lines of communication are open. This means from both sides, we want to hear from you on a regular basis. After all, this is a partnership!
A Voice in the Business
Be the voice of your business. A franchise advisory board allows our franchise network access to our senior management team providing input and direction when needed. We are all on the same team here, building a great, successful brand and providing "The World's Best Gourmet Burger Experience", one neighbourhood at a time!
The Perfect Guest Experience
Keep it real and keep it consistent! This is key to providing a unique and rewarding guest experience. It is part of our culture and through our training programs we ensure that our Guests receive a consistent and exceptional experience in every location, everyday! We will work with you and your Crew to ensure your team is ready to deliver our brand promise from day one.

Location, Location, Location
Location is one of the foundations to long term success. We have defined a clear and specific site profile and we work very closely with our franchisee and real estate partners to pick and secure the very best locations.
Store Design & Construction
Every fine detail that goes into developing The WORKS plays a very specific role for the brand. It's cool, it's different and you sure aren't going to find ANYTHING else like it! Our construction team, along with our marketing and operations team, are very precise when it comes to replicating this brand in a new neighbourhood. It is extremely important that every facet of the brand is represented perfectly. The layout, merchandising, lighting, music, uniforms and fixtures of each of our concepts have been developed to bring the brand experience to life.


Financial Information
Claim your neighbourhood! Franchise Territory Fee - $45,000.
Get the hard hats out - it's time to make your dream a reality! Restaurant build costs range between $550,000 - $800,000
How much do you need? Required Financial Liquidity of $400,000 - $500,000
Own it! Royalties are 6%
And lastly ... get marketing! 2% will be paid into the Co-operative Marketing Fund to ensure everyone is well aware of just how great your WORKS Gourmet Burger Bistro actually is!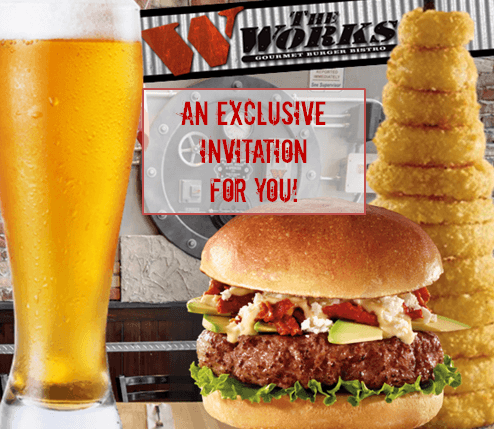 SO DO YOU HAVE WHAT IT TAKES?
CONTACT US NOW AND LET'S GET STARTED!