.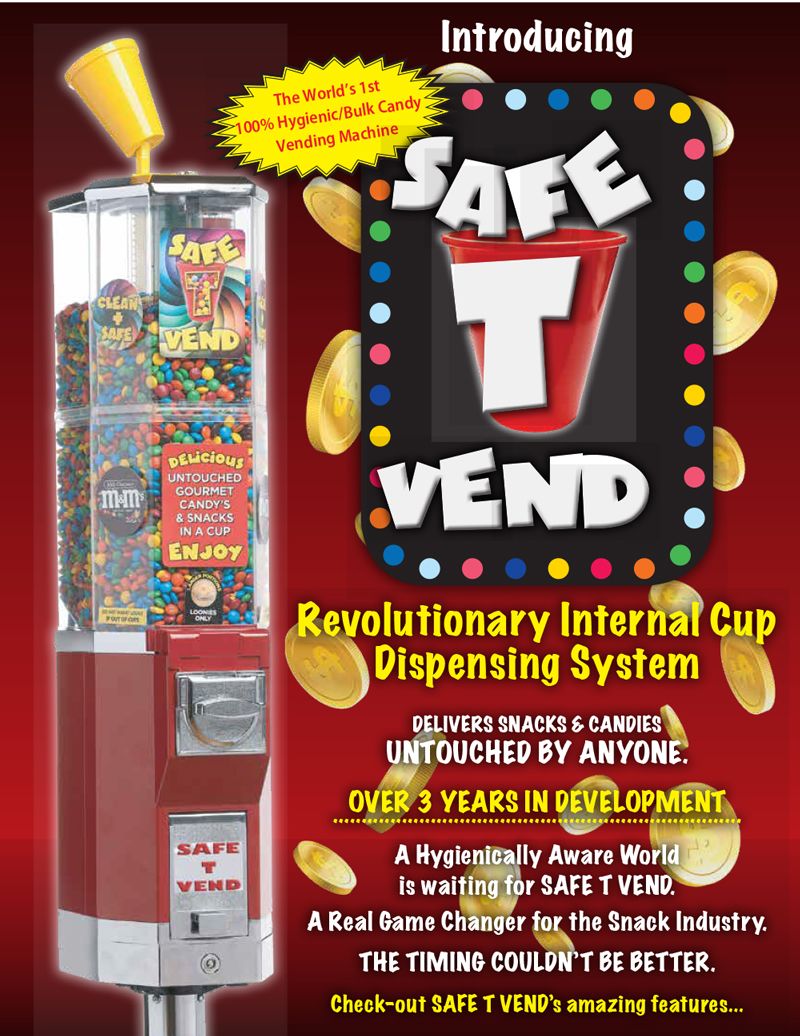 .
MACHINE FEATURES
• MULTIPLE WORLD-WIDE PATENTS PROTECT INVESTORS FROM COPY CATS!
• SHATTER-PROOF & VACUUM SEALED CHAMBER KEEPS PRODUCTS FRESH!
• ANTI-MICROBIAL FILM APPLIED IN SELECT AREAS. KILLS GERMS ON CONTACT!
• CURRENTLY REPLACING MANY OUT-DATED MACHINES THAT LOCATIONS DON'T WANT!
• THE WORLD'S FIRST 100% HYGIENIC BULK-VENDING MACHINES ARE IN DEMAND!
.
BENEFITS
• HIGH-PROFIT, VERY LOW PRODUCT COST!
• PICK AND CHOOSE YOUR LOCATIONS!
• ON-GOING SUPPORT AND SERVICE!
• PROTECTED TERRITORIES!
• EXTENDED PARTS WARRANTIES!
• CANDY WHOLESALER AND SUPPLIER CONTACTS!
• EASY TO MAINTAIN!
• AND MORE!
Please help us to reach you by ensuring that you are registered on the site with the correct phone number. Thank you.