At Duck Donuts®, we're all about warm, delicious and made-to-order donuts. We believe that each ring should be made fresh when you walk through the door. We believe that coatings should be dipped, drizzled and topped just the way you like them, every time. We believe in choices. A duckzillion to be exact.
With innovation at the core of all we do, we strive to offer delicious treats that expand our product offerings. From breakfast sandwiches crafted from our donuts to espresso drinks, milkshakes and sundaes, we offer menu items to attract customers during all day parts. Catering and special occasions also draw customers to Duck Donuts. Our guests love that they can customize their catering orders to match their theme or grab a few dozens and a box of coffee to feed their co-workers during a morning meeting. The opportunities are endless.
.
.
Duck Donuts appeals to all ages, it satisfies those looking for a sweet treat throughout the day and those looking to celebrate a special occasion. Locations are highly visible, have easy access, and readily available parking. Typical footprint ranges from 400 to 1500 sq. ft.
.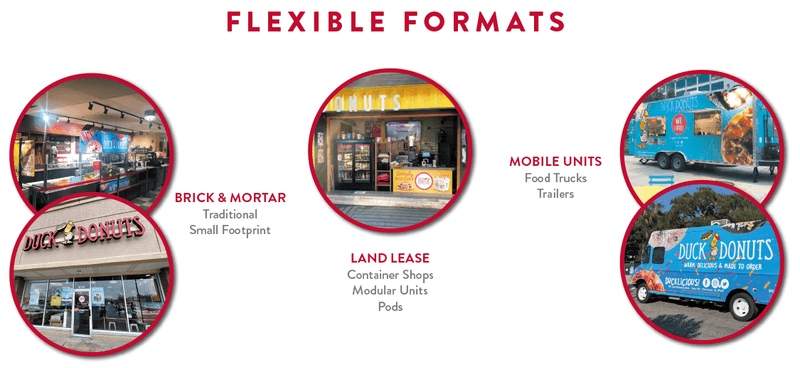 .
First opened in 2013, Duck Donuts has experienced rapid growth, expanding to more than 100 locally owned and operated shops across 22 US states and internationally. We now offer this exciting concept in Canada and are seeking experienced multi-unit operators with F&B experience preferred, who reside in the market they wish to establish a unit. Our team will assist through the process of market research and site selection, as well as a design team to assist in every step of the way with pre-construction knowledge, design expertise & supply chain management.
.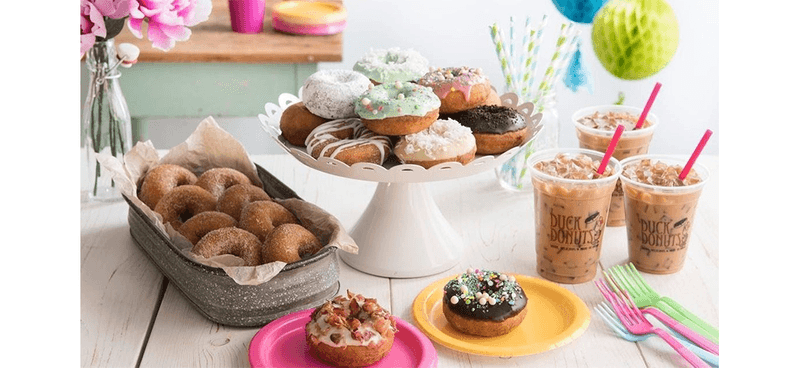 .
THE DUCK DONUTS DIFFERENCE
Unique, family-friendly experience
Comprehensive ongoing support
Flexible formats & turnkey prototype store designs
Complementary co-tenant due to the type of customer we attract
.

.
If you are an experienced multi-unit operator and want to take this opportunity to the next level in your community, contact us now by clicking the Free Info button, and our franchising team will be in touch.
.