With the work at home model now more commonplace, the Blue Coast opportunity has thrived in our changing world. Learn how to prosper. This is a smarter way to make money by offering FREE services that companies need. By doing the analysis ONCE you can get paid monthly for 3-10 years or MORE.
...
WE NEED CONSULTANTS WITH GREAT LIFE EXPERIENCES
Our Business is saving companies money and they're calling us for help like never before!
We'll show you why Profit Consulting is the best business model, hands down. We either FIND SAVINGS for companies OR there is NO FEE. Most businesses have expenses that they are overpaying, but with the largest suite of B2B services in the country, Blue Coast offers exactly what high-level executives need to reach peak profitability.
We are the only company that can carry out our results performance services with every business and industry, and you can do all of this from your home office.
.
.
We have the best, easiest and smartest business model… hands down. WHY?
Companies aren't spending money in the current economic environment. They are trying to save, or even trying to survive.
By solving problems for companies that they can't solve themselves, we help them succeed by finding savings in their expenditures. We do this without switching their vendors or suppliers and without risk. Our 100% performance driven business will engage your clients, especially now.
...
WHAT IS ARTIFICIAL INTELLIGENCE DATA AND WHY HAS BLUE COAST EMBRACED IT?
Blue Coast is the future for consultants and their clients. By analyzing every expense for our clients and benchmarking that against our $6 trillion data lake, we help save our clients money—every time.
We bring AI (Artificial Intelligence) which is FAR BEYOND Auditing, plus data drawn from 10 million businesses, to optimize companys' expenditures with over a 100 + saving categories.
.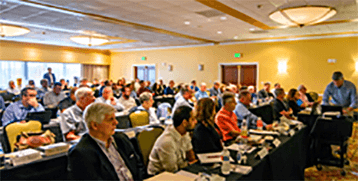 .
With Blue Coast Savings, you can:
Earn profits now while receiving monthly residuals for 3-10+ years.
Scalable business model to reach your income goals.
Recession-Resistant Business.
No brick-and-mortar location required.
No employees.
No franchise fees.
No big overhead or inventory.
Work Part Time or Full Time Flex - time whatever suits you best.
No territories. Consult WORLDWIDE.
Residuals are the smartest way to make money.
Our business model allows you to make this your both your career and your retirement. By doing the work just once, you can receive monthly residuals for a decade or more.
Doesn't it make more sense doing the work ONCE than working for somebody else for the next 10 years and 77,000 hours with no job security?
.

.
WE PROVIDE EVERYTHING YOU NEED:
Billion-dollar partner companies that help do the rest while you maintain the client relationship letting you to get paid monthly for years.
Ongoing Training for the lifetime of your business.
Assigned account executives that work with you and present and collect data.
Customized website and business savings assessment tool available.
State of the art back offices, tracking your business and giving you transparency.
Scalable and customized business plan for each advisor
No caps and no limits on income.
Multiple marketing options and channel referral partner programs available to expand your business.
Simple business model with no selling. You set up discovery calls and work with our billion-dollar partners.
.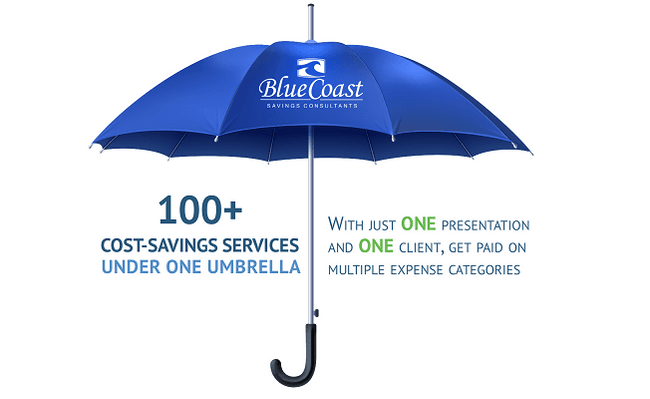 .
There is no business or franchise model that comes close.
We have the best business and have fun helping companies save money. These companies need you NOW. If you are a do it yourselfer, not teachable and not a team player, no need to apply. If you're ready to bring old school into the new business environment so that you can successfully use your professional background, then contact us to see if you qualify.
Once qualified, we'll walk you through the most extraordinary services that exist in North America. Be smart and take action.
.
Are you ready to succeed with Blue Coast Savings Consultants?
WE ONLY WORK WITH THE BEST—SUBMIT THE FORM BELOW TO SEE IF YOU QUALIFY!